ICW Day 50 Peck Lake Anchorage December 8, Thursday  STM 992.2, 40 miles, 1101 total miles
Storms in the forecast for tonight and next 3 days. Wal says we will be well protected here and the plan is for two nights. There is a small sandy bath through mangroves to a beautiful sandy beach. The guys went swimming and I spent the entire time collecting shells, haven't seen that many beautiful intact shells for years and years…that's what you get on a deserted beach where no one goes, right?? The water was warm too.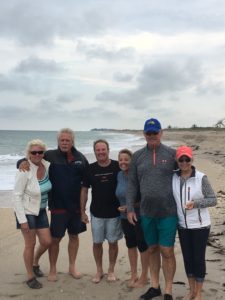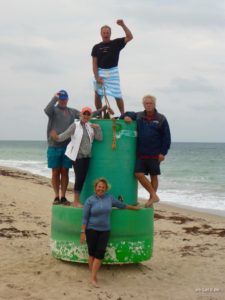 Wal is a bit worried, says storm may be worse than expected so he is making the call to leave in am for protection and marina in Palm Beach. Had alot of swinging on the hook last night, as ol' Wal says, its like being rocked in a cradle…of course if you aren't worrying about dragging anchor that is…..