ICW Day 21, Sunday November 6th, 9nm, 402.9 statue miles, 570 total miles.  Daylight savings time!
Left Heritage Plantation right at daylight to catch the Lafayette Bridge at low tide.  A chain link fence and netting was suspended under the bridge, pretty scary.   Even though the water is high, we made it under the bridge and tied up at Georgetown Landing Marina.  About a mile walk into town.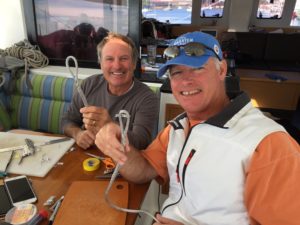 Several events scheduled for today.  A rope splicing class taught by Frank Stitch on Let It Be, and a charity oyster roast.  I rode over with Wally to the town dock in time to make the splicing class, and learned how to splice single braid dynema and also to make a soft shackle out of dynema.  Very cool.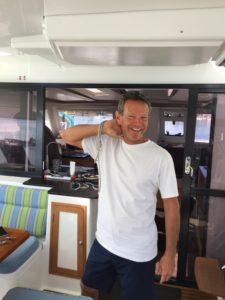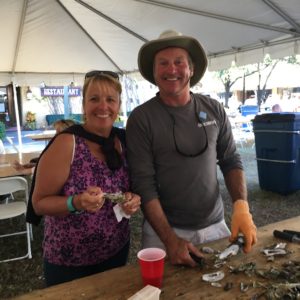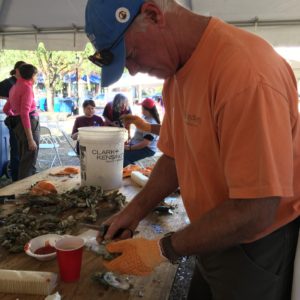 In the afternoon we dug in to the oyster roast.  What an experience.  Clumps of local oysters were roasted in big pots behind the tents and then dumped on the tables.  We shucked them ourselves and eat them in bunches right at the table with draft beer.  I think I ate more oysters in one go than any other time before.  So good!  No need for dinner tonight.  What a treat.