ICW Day 18 – November 3, 47nm, statue mile 358.5, 516 total nm.  15 gal fuel
You can now follow the boat real time on:
http://www.marinetraffic.com/en/ais/details/ships/shipid:4066017/imo:0/mmsi:367728050/vessel:REFLECTION/_:d5e4ea217053b47aa786c1260ed114b8
https://www.vesselfinder.com/?mmsi=367728050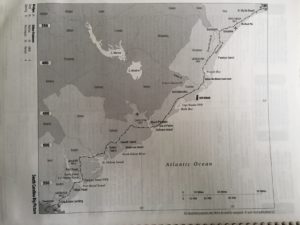 South Carolina!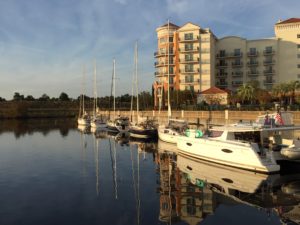 If you would have told me that I would see Myrtle Beach from the water before I saw it playing golf I would never have believed you.  11 bridges today as we left Southport for Myrtle Beach.  We decided to go outside for about 30nm from the mouth of the Cape Fear River to the Little River Inlet.  Beautiful ride outside and the inlet was fairly straight forward.  Negotiated 4 fixed bridges at 65 feet and 2 swing bridges before we finally made it to Grande Dunes.  Upscale marina on the ICW in Myrtle Beach.  Enjoyed some nice appetizers at the Ruth Chris steakhouse right on the property.  Were outside in the company with Radiance, Valentine, Aitheria, and Docs Orders.  Great group!